Looking for a Carpet Cleaner? Look No Further than Our Islington Carpet Cleaning Service N1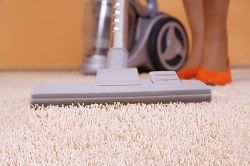 Carpets can be more than a hassle if you attempt to clean them yourself. As the majority of homes have carpeted floors, to clean them comprehensively and efficiently could lead an amateur carpet cleaner scrubbing for hours – even longer if you aren't armed with the right tools and cleaning products. All in all, carpet cleaning is a job best left to the professionals. Here at Islington Cleaners we can provide you with a professional Islington carpet cleaning service NW1 for a modest price. Call us on

to book your appointment now. Our dedicated carpet cleaning agents will also be more than happy to give you a free quote on the service, as well as answer any other questions you might have.
As previously mentioned, if you undertake the job of cleaning carpets yourself and you don't have the foggiest idea how to clean carpets, you could be there for hours – if not days – scrubbing to no avail. Furthermore, if you are using products that are not suitable for the fabric of your carpet, you could end of irreversibly damaging then. And no one wants that. Take the stress of carpet cleaning out of your hands and put into the hands of our trained Islington carpet cleaning professionals – they will come armed with the best tools and carpet cleaning products, as well as their years of expertise and accumulated knowledge. Our professional carpet cleaners N1 will come to your home and leave your carpets looking spick-and-span in no time at all. All you'll have to do in the cleaning process is pick up the phone and call us on

and then let our professional carpet cleaners Islington into your home.
Our Carpet Cleaners Can Return Fully Glory of Your Carpets and Rugs in TW1
You could undertake the carpet cleaning task yourself. Although, as explained above, if you're embarking on a comprehensive carpet cleaning sessions, you could be there for hours. As carpets have dust and dirt trodden into them in a daily basis, you'll be surprised how dirty they are, even if they don't appear to be superficially. But if you are just trying to get a single stain out of your carpet, you could certainly give it a go yourself. All you'll need is a good carpet cleaning shampoo and the willpower to scrub to you can't feel your arms anymore. But if you've left the stain for some time, carpet cleaning shampoo probably won't do enough. If you're struggling to get an ugly stain out of your otherwise pristine carpet, then our Islington carpet cleaning service could help you out. Our trained professionals could get the staines out of everything, so you'll have peace of mind knowing by the time our carpet cleaning N1 professional leave your home your carpet will be returned to its fully glory.
Get the Best Cleaning Service in Twickenham TW1 Money Can Buy
The underlying benefit of hiring our carpet cleaning Islington service is that you are paying for a professional service from a company that will settle for nothing less than complete customer satisfaction. Our professional N1 carpet cleaners pride themselves on their profession, so you'll know when you hire us that you'll be getting the best carpet cleaning service money can buy.
There are of course a plethora of other reasons why you may require our Islington cleaning service. Whatever your reason, we'll be happy to oblige to your needs – don't hesitate to call us here at Islington Cleaners on

. A five minute phone call will give you a free quote on our NW1 carpet cleaning service, and will better inform you on whether our carpet cleaning service is right for you. Please do not hesitate to call us!