Find The Best Islington Upholstery Cleaning N1 Service With Us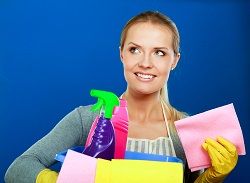 Upholstery – such as fabric-covered sofas and arm chairs – can be nearly impossible for an amateur to clean. Apart from spraying it with air freshener, giving it a quicker going over with the vacuum, and wipe down, there's not much more that the untrained upholstery cleaner can do. Where do you start? They are big bulky items that give no clear indication of how to clean them. Luckily for you, we at Islington Cleaners can provide you with professional Islington upholstery cleaners to clean your pieces of furniture for you. To get a free quote on our upholstery cleaning N1 service, don't hesitate to call us on

– are agents will be more than happy to provide with a quote and answer any other questions you may have. Below are just a few reasons why you should hire our service:
As briefly mentioned before, furniture can be a tricky item to clean. For one, where do you start? What products do you use? And what tools are appropriate? If you hire out our professional Islington upholstery cleaning service, you won't have to find out the answers to any of these questions because your furniture cleaning needs will all be taken care of by our trained and experienced N1 furniture cleaners. They will come armed with their knowledge and experience, as well as the best tools and equipment to do the job.
We Provide Cost-effective Upholstery Cleaning Service in N1
If you decide to hire out our Islington upholstery cleaning service, you will have peace of mind knowing that you are paying for a service that prides itself on professionalism and providing the greatest level of customer service possible. We don't cut corners – we provide all our clients with a great a service and expect nothing more than complete customer satisfaction.
First hand furniture can be extremely expensive – a new leather sofa could set you back anywhere up to and beyond a grand. For this reason, many in the market for upholstery opt to look for second hand furniture, and there is a lot of money to be made selling second hand furniture – if it's in good condition. To make sure you get the most for your soon-to-be old upholstery, be sure to hire our Islington furniture cleaning service – having a clean piece of upholstery will increase its value, leaving you with more money in your pocket.

Hiring Professional Upholstery Cleaners is Good to Maintain the Health of Your Furniture
As furniture is often wood and fabric based, they can be subject to termites, other bugs, and damp. If you want to get the longest shelf-life possible out of your sofa, you should have it serviced regularly. And that is exactly what our upholstery cleaning Islington service NW1 provides you with – a detailed and comprehensive servicing of your furniture, which will keep in in good stead.
There are of course multiple other benefits of hiring out our Islington furniture cleaning service NW1. Whatever your reason may be for hiring out our NW1 furniture cleaning service, be sure to call us here at Islington Cleaners on

. We could provide you with a free quote in minutes and answer any upholstery related questions you may have. Our professional Islington cleaning service could end up save you a lot of time and effort – sometimes cleaning jobs are best left to the professionals – they can do the job much more efficiently and comprehensively than the average Joe. Don't hesitate to dial our number and get your N1 upholstery cleaning appointment booked.