Islington Cleaning Services N1: We Have the Service You Are Looking For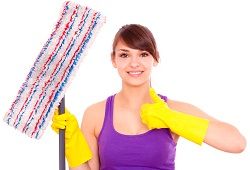 Here at Islington Cleaners we offer a wide range of cleaning services to tend to all domestic and commercial cleaning needs. From office cleaning, to upholstery cleaning – whatever cleaning service you are looking for, the chances are we can provide it. We are a cleaning company that prides itself on its professionalism and providing great customer service. To check out our full range of services, please don't hesitate to call us on

– Islington cleaning service agents are ready to answer your calls, give you a free quote, and answer any other questions you may have.
Carpets can be a nightmare to clean – as they span so much surface area of your home, giving them an efficient and comprehensive clean can be a task that is too much for one person to do alone. Moreover, if you haven't got the right tools and cleaning products, you could end up scrubbing your carpeted floors to no avail. By hiring out our N1 carpet cleaning service, you can be sure that by the time our professionals leave your residence your carpets will be looking pristine. There's no sense cleaning your carpets if you don't have the foggiest idea how – phone us up and leave it to the professionals.
We Deal with All Your Islington Domestic Cleaning Chores for You
Furniture, like carpets, is a household item that can be tricky to clean. Where do you start? What tools and products do you use? If you can't find the answers to these questions, or simply can't be bothered to, then don't worry; our Islington upholstery cleaning service can take care of all your furniture cleaning needs. As furniture – such as arm chairs and sofas – is made out of primarily wood and fabric, they are subject to being damaged by termites, other small bugs, and damp conditions. If you wish to extend the shelf-life of your furniture, it is advised to use an upholstery cleaning service – such as our NW1 furniture cleaning service – to service your furniture regularly. Our Islington furniture cleaning service is also ideal if you are planning to sell your furniture on.
Our most popular service is our N1 domestic cleaning service. For most us, there simply aren't enough hours in the day to come home and then put an hour or two in maintaining a clean flat. You've earned your leisure time, so it is more than understandable if you want to outsource your cleaning work. Our train domestic cleaners will come into your home for a few hours each week and do all your domestic cleaning chores for you. Or if you just require a cleaner to come in for a spring clean, we also offer a one off cleaning service. Whatever your reason for a domestic cleaner, be sure to call our team of dedicated Islington cleaning agents to see if our service is right for you.
Professional Office Cleaning in Islington N1 at the Best Prices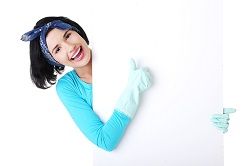 Like the domestic home, offices must also be kept clean. With our Islington office cleaning service NW1, you can be sure that when you walk through the door of your offices at the beginning of the working day that your workplace will be spick and span.
These are just a few of the services we offer. To see what else we have to offer you, call us here at Islington Cleaners on

. Whatever service you require, you can be sure that it will be of the utmost professional quality.