Islington Office Cleaning N1: Why Hiring a Professional Service Could Benefit You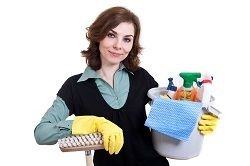 Office cleaning, just like domestic cleaning, is vitally important. As offices are usually a place to meet clients, without a pristine workplace you risk losing business. A clean office will also produce a more efficient working environment: if you're employees feel they are in a professional environment, they will be more likely to work harder. Office cleaning is a task that is rarely done by yourself – as there is a usually a budget set aside for office cleaning, it would be a shame not use it.
Here at Islington Cleaners, we can offer you a comprehensive and professional office cleaning service for a modest price. Our team of professional Islington cleaners will come into your office either after the work day is over or before it begins and clean your office to a pristine level. To get a free quote or to have any other questions you might have answered, give us a call on

– our dedicated team of Islington office cleaning agents are ready and willing to take your call.
The Best Office Cleaning Experts Around the N1 Region
The main benefit of hiring professional office cleaners mean you won't have to worry about it yourself. If you work in a small office, it may only take 30 minutes at the end of the day to get your office spotless – all it will probably need is a quick vacuuming and dusting. But if your workplace is a relatively large one, cleaning it yourself could take hours. The last thing you want after the end of an 8 hour day is to stay behind for an hour or more to vacuum your office. Use your office cleaning budget on our team of N1 cleaners – you'll find its well within your budget. Even if you have been charged with making sure your small office is clean, it will still be hugely beneficial to you to hire out our professional office cleaning service. No one wants to be cleaning off the clock – that time is your leisure that you've earned to do what you want with.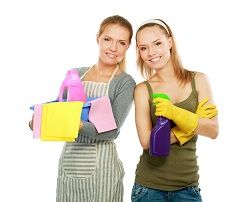 Another benefit of using our Islington office cleaning service is that our professionals know what constitutes a clean office. To the untrained eye, a quick hoover and spray of air freshener may seem to be enough, but what about the nooks and crannies, the rubbish that needs to be taken out to the wheelie bins around the side, and the inside of the windows? All these need to be cleaned in order to have a pristine office. Our office cleaning Islington professionals know what they are looking for when they come to office cleaning – they have years of NW1 commercial cleaning experience. Their professionalism means that they won't cut corners and put in anything less than 100%.

The need for a clean workplace should need no explanation. As it is a place for professionalism, the environment should match the nature of the work. Without a clean workplace, potential clients may be put off if they deem your office to be somewhat grubby – they are expecting the utmost professionalism, and a clean office is just one of the main parts to achieving total professionalism.
We will Provide You with The Most Professional Office Cleaning in Islington
Here at Islington Cleaners, we pride ourselves on customer service by providing our clients with the most professional N1 office cleaning service money can buy. If you want to find out more about our service, please call us on

to see how much our Islington office cleaning service NW1 would cost your business. Or call us to ask any other questions you may have. We will be more than happy to answer them.